images de Proyectos de Reciclaje)
proyectos de reciclaje en
Thankyou for the contribution

Contributed $100 today.

Transaction ID: 6WL593393P795301W
---
wallpaper proyectos de reciclaje en
proyectos de reciclaje
You need to change the SUBJECT also...

/***
FBI fingerprint bumping and checks are IGNORED for IMMIGRANTS - Can not believe it ? This is called HOMELAND SECURITY ???

How come USCIS / DOS can ignore CRITICAL FBI name check steps ?
***/
DUGG
---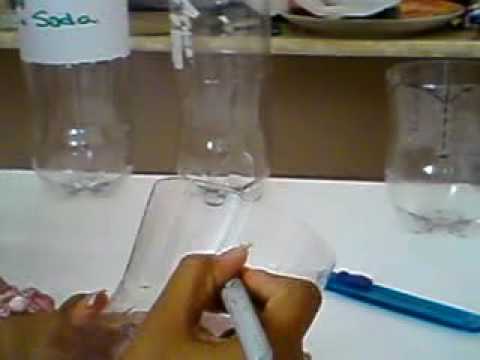 LauMarym Proyecto De Reciclaje
---
2011 proyectos de reciclaje
MIS PROYECTOS DE RECICLAJE EN
correct, its going to take atleast 2 months even in the fastest cases of 485 approvals. With a March 2003 PD his best hope is that he becomes current again 6 months or so from now and does not get stuck in namecheck


From what I understand many 485 applications(not all)received in accordance to the June bulletin MAY have been preassigned a visa number(from the leftover 60,000 visas) NOT an approval.Although they are not supposed to pre assign numbers without name checks etc, is'nt it obvious that they might have done that??. They have a lot of cases to approve until Sept 30(from that 60,000 number)
---
more...
los que el reciclaje y las
---
SUS PROYECTOS EN RECICLAJE
I have not raised anything yet. We do have a number of members ready to support. We are getting there. People, please come forward. Lets get this thing going.
Send me a PM if you are not sure about posting on the forums here.



GCTest and et al if you have really raised 600 $ talk to good lawyer to sure the hell out of USCIS for its un accountability. This EB3 - EB3 rift is not going to help anyone but only USCIS. Take a chill pill and think carefully who has screwed us most -- IT IS USCIS. If you sue USCIS for unaccountability, changing rules at will and worst of all racial discrimination or new term for country based discrimination -- it is history waiting to happen.

There is no value or point in creating Eb3 - Eb2 rift. No category is better than either - all are equally and royally screwed by USCIS.
---
more...
proyectos de reciclaje y
The video is obviously edited, so it is hard to put some of the statements into context without access to the entire transcript. (In any case, we cannot see what charts he is referring to)

Anyway: Regarding the point that it is relatively easy to find skilled people here than in India, I tend to agree. However, the reason is that the most skilled graduates from India (and China) do not stick around for long there, and are actually to be found here! Without checking the raw data it is impossible to comment on Mr Wadhwa's assertion regarding ease of filling positions in US vs India/China. (For instance, does his data on US companies include positions (in US) filled by immigrants or does it include only positions filled by US born citizens?)

Getting to where he is amazed that R&D is done in India & China, I'm not sure why that is surprising, and indeed, why should it even contradict his assertion that the vast majority of Indian/Chinese graduates are appalling. I'm not commenting on whether that assertion is true or not. I do not know, but, even granting it is true, it is important to remember that a minority of a large population might be as big, or bigger than the majority of a small population. (Remember, you have to exclude all foreign students from US universities and only include US born citizens in the population of American engineers. Why? Because all foreign students would need H1 to work here, just the same as a student in a Indian/Chinese university. To avoid 'double counting' basically) So how do we compare apples to apples? How do we compare "number of good engineers in US" vs "number of good engineers in China/India"? It is very hard to do that via a survey, if not impossible. The best survey is observing the "invisible hand" of the market: If good research is done in India/China, while simultaneously, immigrants from there have a had a huge role to play in Silicon Valley's success, that tells you something, does it not?
---
2010 LauMarym Proyecto De Reciclaje
de Proyectos de Reciclaje)
i dont agree with you, These things are against the law.

1)
All we need is a recapture. Lets concentrate on the bills in congress and senate and get them passed. This needs very less effort than what you prescribed.
2) If 1 fails,
There is no descrimination as such, this is more of a outdated law and bureacratic delay caused wastage of numbers, lets fight it in legal system. Some asylum case won against wastage, why not ours? We have big numbers, If everyone can contribute, this will happen. Hire the same lawyer and am sure he/she wont charge more than what(if any) they charged to an asylum case....
---
more...
y de madera - Proyectos
Canada, Australia, UK(may be few more countries) does enable the applicant to handle the case rather than being sponsored by employer beause they do not have Many Non-immigrant Worker options as USA does. So they have to apply for a PR from outside the country.




Guys what about the type of visa? I mean shud the start date be ur H1B start date or ur F1 entry date? Coz if some people start on an H1 a lot of us also started on an F1. In that case doesnt it make more sense to root for the clause that says the immigrant can apply for his own GC that is employer independant? If i am not mistaken, is that not already a part of the PACE act?

Besides a lot of people are not sure for a while, if they even want to apply for their GCs or not initially. I personally know of atleast 3 such people. By putting the responsibility of application of the GC into the immigrant's hands, and empowering the applicant to apply for himself/herself, the process becomes a lot more transparent and fair. That way the day the immigrant decides to apply and applies is their PD. That way if someone does not start it as soon as he/she can, it is now up to them. Since the applicant Can apply for himself instead of being sponsored for a GC by an employer, it is no longer employer based, so no one can fault the employer saying that, "They didnt file for me for a year".
---
hair MIS PROYECTOS DE RECICLAJE EN
proyecto de reciclaje de
We need to have sticky & web fax on this issue

NO NO NO NO NO!!!

NO more of the webfax nonsense. We EACH need to take the time and effort and write a personalized letter and fax it to the right person.

No more templatized crap. If you want something done, DO IT YOURSELF and take the time for it!!
---
more...
Proyectos y experimentos
Can we check with CIS if they plan to pursue this option (pre-485 step)?

Is there a plan to start a campaign for this? I would be willing to contribute (monetary and effort) if there's such a plan...

I can see there are a lot of folks who would welcome such a plan.
---
hot los que el reciclaje y las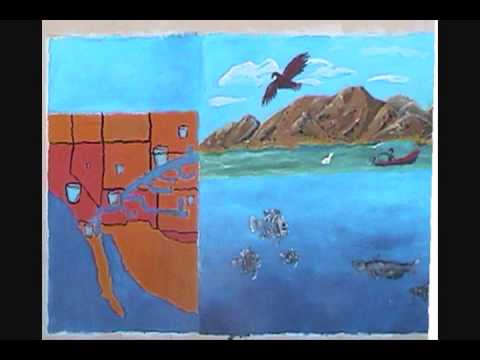 Memoria de Proyectos
[I posted this comment at another thread a few minutes ago. For a wider read I am also posting here]
Newt said Nothing is going to happen on this Specter or any other immigration bills in Senate. The conference with House will not agree to anything.

I also sincerely believe that Nothing is going to happen I say, these senators are doing CYAs; they will bitch it to media, their constituents, hey look, we did attempt these immigration reforms.

I am talking from my long experience and wisdom and take it from me. The only force that can improve the pitiable conditions of Indian and Chinese due to retrogression and lack of visa numbers is the big corporate employers . Each one whose LC is approved, whose I-140 is approved, who is waiting to file for adjustment of status AND who are indispensable to the employer / work at this stage should write to the HR/ Immigration/ Attorney.

I am in such a position. I am a technical lead in my IT department. PD Nov 2001. I write about these issues and the difficulties once in a month my team manager, or project manager or Immigration department.
---
more...
house Proyectos | Reciclar para
proyectos de reciclaje,
Whay are you jealous of people who are porting? Why can't people go from EB3-EB2?

This is different from the Labour substituation, if a person filed in EB-3 in 2001and gained 7 years of experience, if the company is promoting him to the next higher position, it is very much acceptable for USCIS to promote his EB-3to EB-2.

I don't think USCIS will not give any shit to anything you are trying.

Once you have approved I-140, that date is your's buddy. Jealousy suckers.

So what you are saying is, everytime you apply for a I-140, all your previous I-140's should be dropped. Is that you want. Do you realize they can not do this as an Admin fix?

So basically you want to get Green card and be happy and everybody else should die in the f***** queue.

WHY DON'T YOU USE THIS F****** ENERGY FOR SUPPORTING (EMAILS, CALLS TO THE SENETAORS) THE RE CAPTURE BILLS.



People, most of us here are just afraid that they will get red dots, be ridiculed for their beliefs. But the things is; If we don't fight for our rights, who will. We have to defend our place in the queue, which at the moment is at substantial risk.

I want everybody to get their GCs. but now interfiling/porting is hurting out position in the queue.

If you are not aware, a good bunch of EB3s are now trying to interfile & port their PDs which are between 2001 - 2005 to EB2.

This will potentially put tens of thousands of people in the EB2 queue before most people in EB2 who are waiting.

These people were not eligible for EB2 when they filed their own labor.. so they should NOT BE ALLOWED TO PORT THEIR OLD PDs. Sure EB3 can Interfile .. but you will get a new PD ... the date you interfile.

If we just keep looking... there will be a huge retrogression in EB2. And its not like these EB3 people will get through with the interfiling/porting. Most of them will be issued RFEs. Their labor apps will be audited and their primary EB3 apps will be cancelled. Infact, 85% of interfiling will never successfully make it through. And its not like it will help the EB3 brothers. That queue will still be long... because they are not going to withdraw their EB3 apps.
Also, while they will not succeed in interfiling/porting, they still will have their apps with USCIS and USCIS will sit on them before eventually issuing NOID. Sad part is they will count these when giving numbers to DOS for setting visa bulletins.

This PD porting is the last "not so ethical & legal" thing after labor substitution.. that we need to Put a cork on.

If we don't act now... then we can all expect to stay in AOS for the next 5 years. This holds for both EB2 and EB3.

I want everybody to get their GCs. I also am OK with the wait.
But anything that threatens my position in the queue is not acceptable.
---
tattoo SUS PROYECTOS EN RECICLAJE
proyectos de reciclaje en
What the USCIS has done today is what they call "Locking the stables AFTER the horse has bolted" ;)

What a bunch of idiots, i swear this is WORSE than ANY of our home countries. Like I told my friend yesterday, atleast if the USCIS call center was based in India, the answers would have been consistent. They may have all been Wrong, but atleast they would be consistent.
---
more...
pictures proyectos de reciclaje y
Acciones Proyecto Ecovida
sagittariusarm
09-30 04:43 PM
My EB3 PD is Oct 2003. I-140 approved and I-485 ND is July24th.when can i expect to get the green card?. thanks in advance.

Good question!!!

I think all our folks here and myself have the same question too. My PD is 10/2003 and RD July 2nd. p_kumar, I can assure nobody can answer this question, not even USCIS. I am sure this site would have not existed if there was an answer. Sorry for beating round the bush, I am sure you would have known the answer by now.
---
dresses Memoria de Proyectos
Proyectos de reciclaje
AllVNeedGcPc
04-02 05:04 PM
@gene77: Can you share what the RFE was about?


I wonder what is needed now? Has anyone experienced RFE at this juncture? What should I be expecting ?

@piliriver: 140 approved last month, PD Oct-2004
---
more...
makeup y de madera - Proyectos
Proyectos | Reciclar para
I read so many posts regarding india facing something similar to sub prime mortgage.
US is a very stabilized in terms of homes.
Consider India's growing high earning population.
They will need home to live as cities expand and people will be there to still buy.
---
girlfriend proyectos de reciclaje en
y un proyecto de reciclaje
I am very junior member on IV forums and have listened to all the experts and senior members on IV from time to time. Very solid ideas and very intelligent people! Although, I am not too familiar with the intricacies of what DOS said or what USCIS said; what I know is that there are many thousands of us who are here in a limbo for many many years. I think we have been "super- nice" to USCIS and Congress in the way we have approached them for our problems and rightly so - thats just us!

We have done our best educate them via lobbying efforts etc but wouldnt you agree that its time be a little more "assertive' now. Seriously, we dont know what the bigger picture is here. Year after Year, Month after month nothing moves with USCIS. Same old grim Visa Bulletin. I had written elsewhere that I dont even remember what my dates are anymore! Being in a western country or anywhere else in the world for 10-12 years is a long time. The culture, the enviroment and the system grows on you. Most of us left from India or elsewhere, when we were in our mid 20s . As young adults most of were explorers - soaking information, knowledge, new skills etc as we embarked on our journey to settle down in a foreign country. I think its fair to say that most of us have actually acquired our adult wisdom here. What I am getting to, is that when people talk about packing their bags and going back home - it may only be easier said than done!

I am not an expert at this but I believe we may have to come together again and we will need more visibility - maybe a six month long agressive assertive campaign - letters, flowers, rally and more all together so that we can catch congress' attention. It seems like legislation is the only way out here. Again, please pardon my inability to comprehend issues correctly, if I am wrong in saying so, but if we continue to rely on visa bulletins and USCIS; nothing is going to happen. All I can say is that whatever leaders and intellects at IV decide, I am here in anyway you all need me to help! Please feel free to ask for help at jaisinghaII@gmail.com. Thank you for reading my post.
---
hairstyles Proyectos y experimentos
en practica algún proyecto
We applied in Nebraska in August 2003, Cleared in State on August 29th 2003, Transferred to Chicago DOL on Sept 1st 2003..Got Certfied on Oct 16th 2003...So yes..in some states Labor was VERY Quick.
This is precisely the reason why PERM was introduced and backlog elimnation centers .People filing from Nebraska and Alabama were getting labour in 15 days to a months time .
---
HR 5882 has the answer for the FIFO problem.
USCIS is pretty good with approving cased based on PD for 3/4th of the year and in the last quarter they for the "Hail mary" play and DOS gives a wide PD range during the last quarter for USCIS to play. Apart from recapturing wasted visa's HR 5882 also has an automatic recapture provision to avoid any future visa wastage. If this provision is in place then UCSIS/DOS will not be in a position to playing the "some how use up visa by sep 31" card to approve random cases.

Rather than focusing on HR 5882 many are still pondering about LUD's and sill day dreaming. The demand for visa's is much higher than the supply of visa's, it doesn't matter what new spillover policy USCIS adopts, it can only provide incremental improvements. For a quantum improvment in the situation we need a legislation and HR 5882 is the best option we have now.

Good points.

However ...

How many visa numbers will get recaptured if 5882 gets approval and how soon (within this FY09 ? )

How many pending applications are there?

How many new ones accumulating every year?

Are there enough recaptured visas to cover all?

Agreed that with more visa numbers, and no potential threat to wastage of visa numbers, USCIS has no incentive nor tricky cards to play to justify their random approval bursts.....but will that be enough to prevent them from doing so, just because they can? I mean this is USCIS we are talking about.....Even with laws/memos/rules already in place, they are violating them left and right....

Whats to say that they won't try to reassure people that they don't have to worry about out of order processing because
- there are enough visa numbers for all.
- Though people may see delays, they will eventually all get their GCs
- Its faster and easier if they just grab the first box that is on the top of the pile, and approve cases from there rather than spending very limited resources they have to try to dig thru the boxes to find the cases with oldest PD.
- It will just be a minor inconveneince to the applicants...Their waiting times would drastically reduce from several years to only couple of years.

Would that be acceptable to us then?

If they say every body will be current, with free job movement due to EADs, and every body will get GC within 2-3 years absolutely. PERIOD. Just no gaurantees of FIFO processing. --- Would that be acceptable to us then?
---
Call your state senators, it is effective that way.
already done that
---